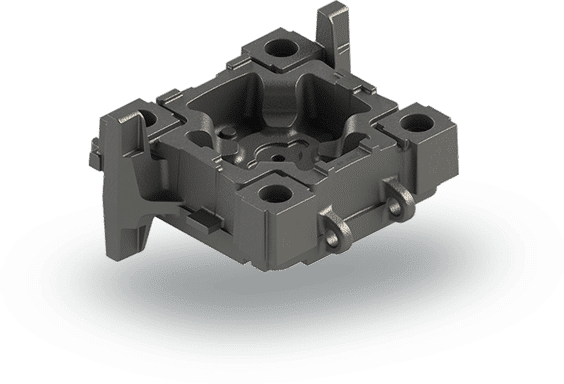 Why choose Fusium?
With Fusium, deal with passionate and professional engineers. We work with first quality tools and materials and we offer a personalized service in order to realize your most varied projects. Whether it is for sand casting, cast iron, magnesium, aluminum or steel alloys, Fusium has been a leader in these fields for many years and has built a reputation for excellence that now extends to the international level. At Fusium, you will find the service you are looking for and the different parts you need.
In order to achieve the best cost-efficiency ratio, the full range of our know-how is put to work: molding without model, MDF and expanded polystyrene models and 3D prototyping.
See our portfolio

Saguenay Foundry is a North American Leader that produces sand Iron castings and is ready to place its solid expertise in metallurgy to your service. The quality of the parts is supervised by professional Engineers and our customer care is second to none. 
DISCOVER Saguenay Foundry

TMA is a light metal foundry dedicated to casting complex, thin-walled parts in both Aluminum and Magnesium alloys. TMA offers great production flexibility and focuses on the details that make the difference during the whole casting process to provide superior prototypes and/or production quality parts.
DISCOVER TMA

BSL Casting produces castings adhering to the highest industry standards. All our alloys follow ASTM standards to provide you with quality parts at competitive prices.
DISCOVER BSL Casting